Criminal Defense
Hundreds of Cases Successfully Handled
Assault Attorney in Des Moines
Protecting the Rights of Polk County & Surrounding Counties
In Iowa, assault is considered a crime of violence. Employers tend to avoid hiring people convicted of a crime of violence. Being convicted of assault can affect your relationships and your bank account significantly. It will also affect your ability to obtain or retain a job.
With that said, it is very smart to hire a Des Moines assault lawyer to protect your rights and your life, as an assault charge can look pretty bad on a person's criminal record when trying to get a job. Feld Law Firm can inform you of your eligibility to use your deferred judgment. We can also inform you of the potential of having your charge amended, if not outright dismissed. Too often, we see individuals handling criminal charges alone. These same individuals call our firm two or three years later wanting the charge expunged off their record because they cannot get a job. In most circumstances, the charge cannot be expunged after that much time has passed. It is a good idea to do it right the first time. With the ramifications that an assault charge holds, it is highly recommended you hire the Des Moines criminal defense attorney at Feld Law Firm.
---
Contact us online or call (515) 996-4441 to request a free consultation today.
---
Iowa Assault Laws
Under Iowa law, assault has a number of definitions. The first definition of assault is having the general intent to cause pain or injury to another person, or making physical contact with another person that would be insulting or offensive, coupled with the apparent ability to execute the act. In other words, you actually have to specifically intend the contact with the other person. A second definition of assault is intending to place another person in immediate physical contact that will be painful, injurious, insulting, or offensive, coupled with the ability to execute the act. A third definition is displaying a firearm toward another person or displaying in a threatening manner any dangerous weapon toward another person.
Is Bumping Into Someone Assault?
Accidentally bumping into someone inside a store or in a hallway would not meet the elements of assault or battery. It is important to note, however, that you actually do not have to make contact with another person to be charged with assault. You just need to specifically intend to cause pain or injury to another person. For example, if someone swings at a person and misses, this is an assault.
Common Types of Assault
In Iowa, the two most common types of assault are:
Assault causing bodily injury: An "assault" causing redness, bruises, scratches, or cuts on another person.
Simple assault: An assault causing no injury. In other words, it could be as simple as placing fear in another person that they are going to be harmed. A simple assault can also be categorized as offensive touching.
It is a very good idea to seek legal counsel if you are charged with either of these two crimes. It should be noted that the "reasonable person" standard is used to determine whether the "offensive" touching was actually offensive. In other words, the touching would actually have to be offensive to a reasonable person.
What Are The Different Types of Misdemeanors?
A person who commits an assault and intends to inflict serious injury upon another or displays a dangerous weapon in connection with the assault is guilty of an aggravated misdemeanor. Under Iowa law, it seems like a dangerous weapon could be considered just about anything, including:
Baseball bats
Cars
Shovels
Guns
Knives
A person who commits an assault and causes bodily injury or mental illness is guilty of a serious misdemeanor. A person who uses an object to penetrate certain sexual areas of another person is guilty of a class C felony. Any other assault is a simple misdemeanor.
Although it may seem like any sort of contact with another is an assault, there are defenses to the crime.
Some of these defenses include:
Self-defense
Defense of others
Defense of property and necessity
These defenses must be used in a "reasonable" manner. A person cannot simply say they were protecting another person or themselves – there has to be some evidence backing it up. Further, accidentally bumping into somebody at a store or in an elevator would not make you guilty of an assault because the person must have the specific intent to assault the other person.
In other words, if you "scare" or place fear in someone by some action of your own, you can be convicted of simple assault. If you hit or push someone that causes bruising or redness, you can be charged with assault causing bodily injury, a serious misdemeanor. A conviction of a serious misdemeanor assault carries up to one year in jail and a $2,560 fine.
If you hit or push someone and you cause a permanent injury or broken bones, you can be convicted an assault causing serious injury, an aggravated misdemeanor. A conviction of an aggravated misdemeanor carries up to two years of incarceration and/or a $8,540 fine. A serious misdemeanor causing bodily injury carries penalties as high as one year in jail and a $2,560 fine. As each case differs, there is no required jail time that one must serve if convicted of this crime.
No-Contact Orders
It should be noted that in most circumstances, once you are charged with an assault, a no-contact order will be placed against you by the court. If you are charged with a simple misdemeanor assault, the no-contact order will be in place for one year to five years, if you should be convicted. If you are charged with any other form of assault, the no-contact order will likely be in place for five years. With a no-contact order in place, a person may be unable to possess guns.
Now, there is an option to have the no-contact order either modified or canceled. You should speak to a Des Moines assault attorney to see if this is a realistic possibility in your case. The victim usually has to agree to the modification or cancellation of the no-contact order.
Expunging an Assault Charge in Iowa
Assault is a crime that can be dismissed or expunged off your record if you handle the matter correctly while the charge is still outstanding. If you plead guilty to the assault and then a few months later you want it expunged, it will be difficult to do since you already pled guilty to the assault charge. This is one good reason to contact a Des Moines assault attorney at our firm.
Call Feld Law Firm
Our team is prepared to build a strong defense on your behalf. We can inform you of possible defenses in your case and help you make informed decisions along the way.
---
Contact us online or call (515) 996-4441 to discuss your case.
---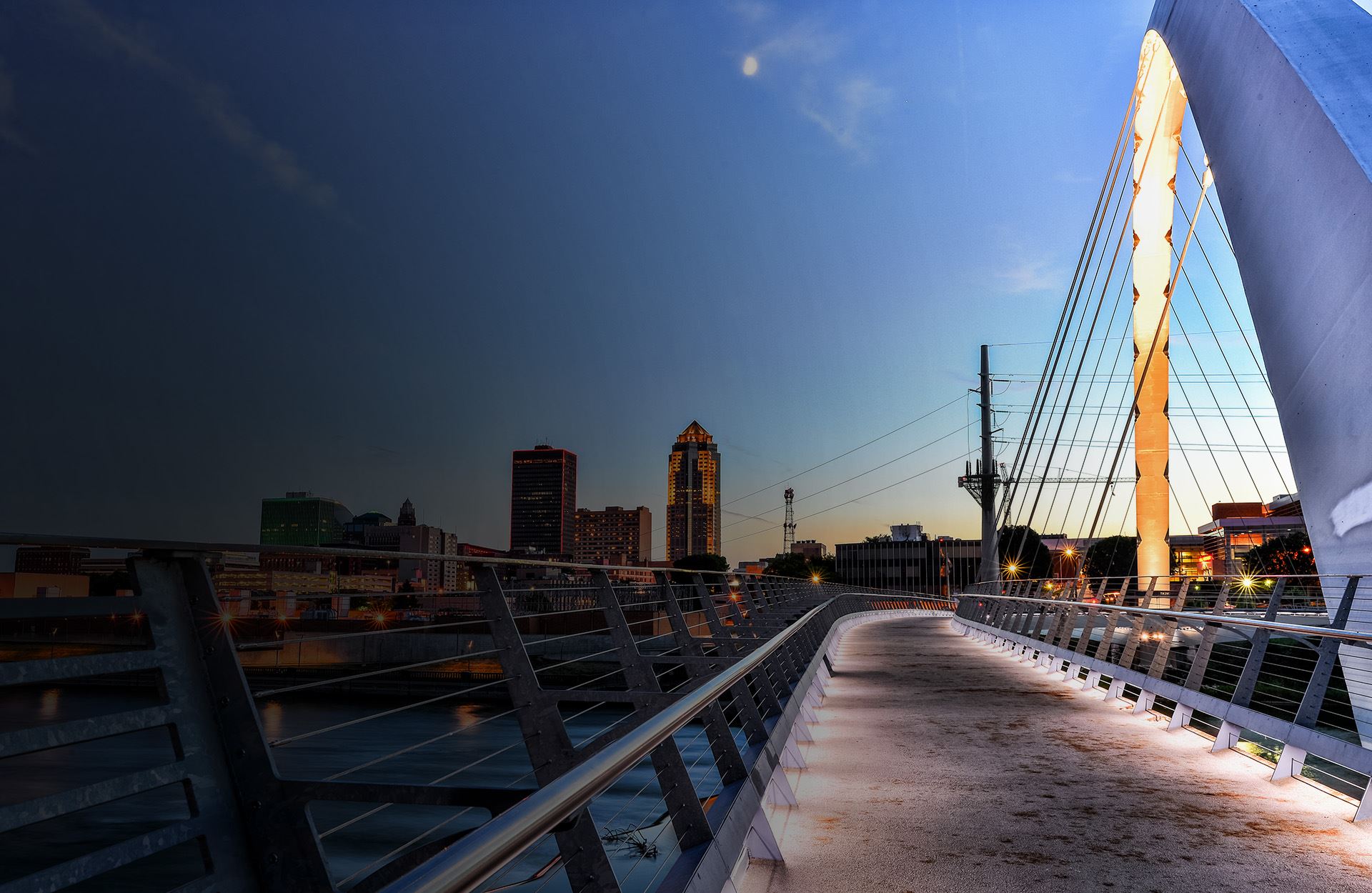 The Benefits of Hiring Our Firm
Honest and Straight Forward Guidance

Not Afraid to go to Trial

Hundreds of Cases Handled

Polk County Simple Misdemeanors Starting as low as $1000
Schedule a Free Consultation Today Don't Fight Alone