Criminal Defense
Hundreds of Cases Successfully Handled
Des Moines Domestic Violence Attorney
Aggressive Defense from a Former Private Investigator
Being charged with domestic abuse can significantly affect the way a person goes about their life. You can lose your gun rights. You might be kicked out of your own house due to a no-contact order, or you may be unable to see your children or other family members. You may be hit with expensive fines and experience financial difficulty. Your relationships may be ruined, and you might lose your job.
Simply put, your life can easily spiral downward when you are charged with domestic abuse assault. Additionally, employers tend not to hire a person who is convicted of this crime. It is a good idea to "lawyer up" when you are charged with a crime of this nature, especially if the domestic assault is charged at the felony level. This is because the lawyer may able to have your charge reduced or dismissed after proper discovery. If convicted of domestic assault, it will likely affect you for the rest of your life, as a domestic assault looks terrible on a person's criminal record.
Let Feld Law Firm build a strong defense on your behalf. We have extensive experience representing Polk County residents charged with domestic violence.
---
Contact us online or call (515) 996-4441 to get started on your case.
---
What Qualifies as Domestic Assault?
Although there are significantly different penalties being convicted of a domestic assault rather than just an assault, the only legal difference between assault and domestic assault is the domestic element.
In order for it to be considered a domestic assault, the assault must be between:
Household or family members
Separated or divorced spouses not living together
Persons who are parents of the same minor child
Persons who have been household or family members within the past year
Some examples where domestic assault would apply include assaults between roommates cohabiting, parents who have a child together, or two people who were married at one point in time. Generally, the most common domestic assault cases are between spouses who live together. This can be a very complex area when it comes to the word "cohabiting" in the courtroom.
What Is a No-Contact Order?
If the assault falls under one of the above-mentioned items, there will likely be a no-contact order put in place. In regard to the no-contact order, the offender will usually be unable to speak with the protected party or the protected party's family through any means of communication, including but not limited to Facebook, Twitter, email, phone, text messaging, and personal contact.
Additionally, the parties cannot communicate with each other through third parties. If the two parties are living together, the offender will likely have to move out of the home until the case is resolved. This usually involves the party moving into a hotel. If the person violates the no-contact order, he is almost always given at least a seven-day jail sentence.
A person must file an application with the court to have the no-contact order canceled or modified. There must be a good reason to file the application, as these applications are not automatically granted and the Court almost always hesitates to cancel a no-contact-order. The protected party usually has to consent to have the application for modification of the no-contact order to be granted or the protected party must file an application with the court requesting that the no-contact order be modified or canceled.
How Long Does a No-Contact Order Take Place?
Once the no-contact order is filed with the courts, it usually takes at least 30 days before there is a hearing regarding the cancellation or modification of the no-contact order unless there is some urgent reason that the matter must be scheduled ahead of time. It should be noted that there is no set amount of time a person must wait before the no-contact order is canceled. Generally speaking, if there is a no-contact order in place and the two parties have children, the no-contact order can usually be modified to the extent there can be electronic communication. Of course, it always depends on the facts of each case to determine whether the court will modify the no-contact order.
What Are the Levels of Domestic Assault?
Generally, there are three different levels of domestic assaults.
You could be charged with:
Domestic assault causing bodily injury: A serious misdemeanor punishable by up to one year in jail and a $2,560 fine plus a 15% surcharge and $100 court costs.
Domestic abuse causing serious injury: An aggravated misdemeanor punishable by up to two years in prison and a $8,540 fine plus 15% surcharge and $100 court costs.
Domestic abuse assault impeding air flow: A D felony punishable by up to five years in prison and a $10,245 fine plus 15% surcharge and $100 court costs.
Of course, there are other types of domestic abuse, but these are the three types that are most often seen by the court.
What Are the Penalties for Domestic Abuse in Iowa?
In regard to sentencing, this is a crime wherein the court is likely to give the offender a harsher sentence because the offender usually lives with the protected party. If the offender is convicted of domestic abuse, they will be required to enroll in a domestic abuse program and to complete a certain number of classes before they are discharged from probation. There are either 24-week or 36-week domestic abuse classes. There is also a women's program.
If a person is convicted with a first-offense domestic abuse, they are usually required to complete the 24-week domestic abuse classes. If a person is charged with second-offense domestic abuse, they are usually required to complete the 36-week class. These classes generally cost about $25 per class, so they are not cheap. Furthermore, should a person be convicted of any kind of domestic abuse assault, they will be required to finish the domestic abuse classes. Even if probation has ended, a person will still need to finish the domestic abuse classes.
If a person decides he or she is not going to do the classes after they are discharged from probation, they can be held in contempt of court and serve up to 180 days in jail. As previously mentioned, having a conviction of domestic assault on your record may result in the person losing their gun rights and voting rights. Being convicted of domestic assault will require a lot of work from the offender while they are on probation.
What to do If You Are Accused of Domestic Assault
Aside from trying to get our clients the best possible result, we strongly believe in counseling our clients on getting back on their feet. We want to see them succeed in life. In most cases, and specifically in misdemeanor assaults, it is a situation every person can come out of and go on to live a normal life as long as the crime never happens again. Being charged with the crime of assault is a very stressful time while trying to keep a job, pay the bills, and be a contributing member of society. Throughout the many expungements or dismissals we have won for our clients, many were usually over something small and the assaults were usually tit-for-tat.
The judicial system just does not have the time and resources to handle every single "bump" or "shove" in a relationship and it may really not need to be involved in every single one of these situations. Ultimately, the judicial system's goal is to see everyone get along and to make sure everyone is being fairly treated within the law. With that being said, here is what you should do if you are accused of assault:
Generally, we advise you to not speak to the police. In the situation where the spouse calls the police and the police arrive at your residence, the officer is going to want a story about what happened. Be calm and short with your statements should you decide to speak. If you do not speak, the officer will likely arrest the non-reporting party. Because their thinking is who would call the police if they committed a crime.
Remember you have a right to assault someone, within a reasonable degree, if you are defending yourself or another person. The stand-your-ground law allows a little more free range in defending yourself. In this regard and this should be obvious, if someone pushes you, you cannot pull out a gun and shoot them in "self-defense" as it would not be reasonable. You get to use reasonable means in defending yourself.
Lastly, be respectful. Be calm and collected. When officers arrive at your residence they have (or should) their body cams running. Everything you do and say is being recorded. Should your matter go to trial, remember that a jury sees everything on the body cam.
Contact an experienced Des Moines domestic violence attorney to represent you. If you have been accused of assaulting your partner, you will want a skilled legal team fighting for your rights. While the overall outcome depends largely on the incident, your chances of receiving a favorable result increase substantially with zealous representation.
Consult with Feld Law Firm
If you have been charged with domestic abuse assault, it is highly recommended that you speak with a Des Moines criminal defense lawyer to represent your best interests and mitigate the circumstances. Depending on the circumstances and the injuries allegedly caused by the domestic assault, we may be able to have the charge amended or flat-out dismissed.
In domestic abuse assault cases, sometimes it comes down to a "he said/she said" type case. In other cases, it comes down to whether a "bodily injury" or "serious injury" was caused. We can inform you of any defenses you may have even though you may have assaulted another person.
---
If you would like to set up a free consultation regarding a domestic assault charge, do not hesitate to call the Des Moines attorneys from the Feld Law Firm at (515) 996-4441.
---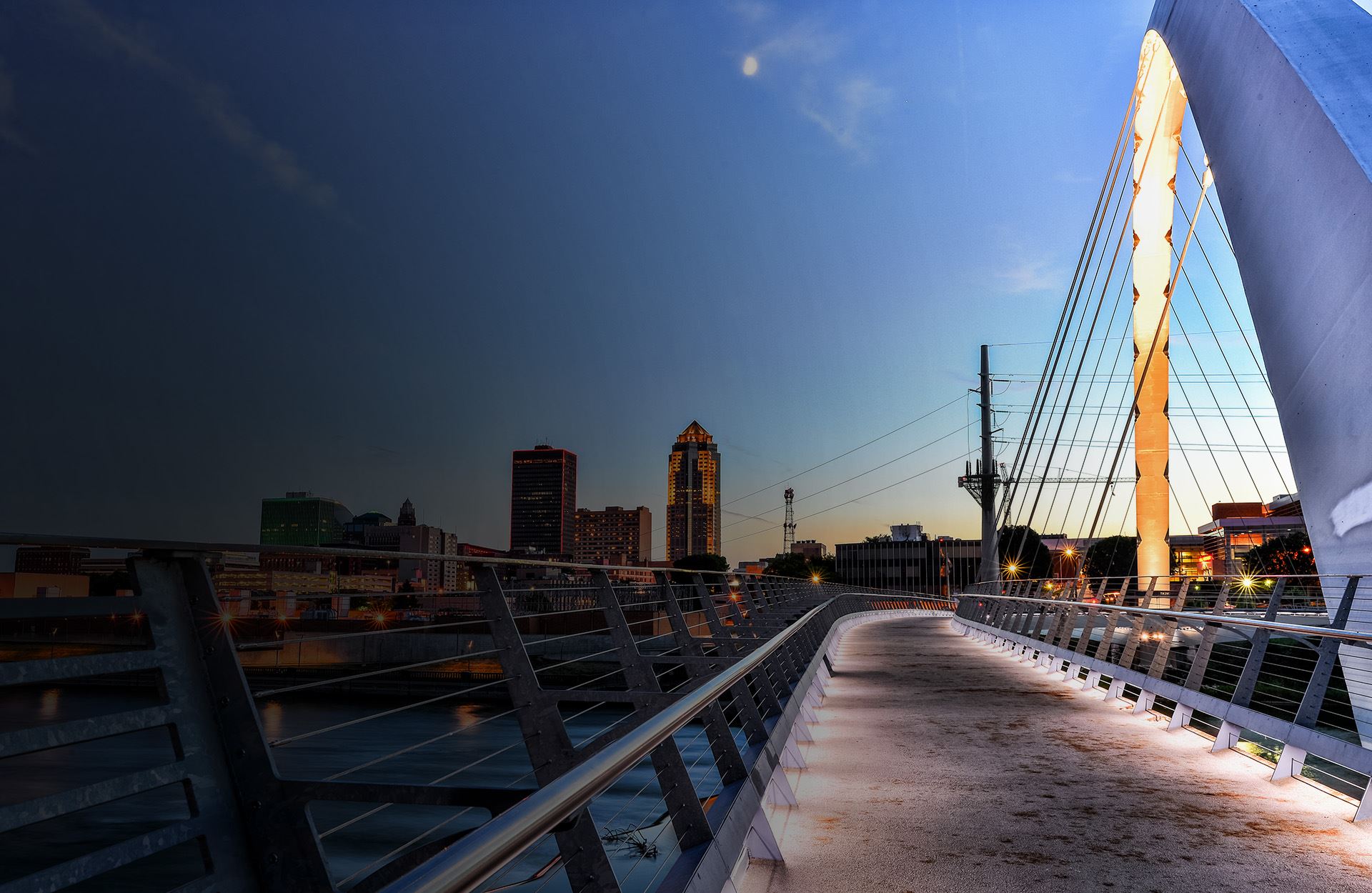 The Benefits of Hiring Our Firm
Honest and Straight Forward Guidance

Not Afraid to go to Trial

Hundreds of Cases Handled

Polk County Simple Misdemeanors Starting as low as $1000
Schedule a Free Consultation Today Don't Fight Alone